Featured Offer
Canada 150 Celebrations at Furry Creek
June Golf Giveaway: Beginning June 1 to June 30, we're giving away a foursome of golf per week!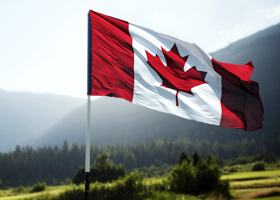 More Details
Green Fees at Furry Creek
Furry Creek will re-open for the 2017 season on March 24¹
All prices include a shared power cart (GPS system on carts - real time scoring!), guest services and ... an adventure like no other!
2017 Rates

March¹, April, October¹

May

June

July, September

August

Weekday Green Fee
(Monday - Thursday)

$49¹

$59

$69

$79

$89

Weekend Green Fee
(Friday - Sunday & Holidays)

$59

$69

$79

$89

$99

Weekday Twilight
(Monday - Thursday)

$39¹

$49

$49

$59

$69

Weekend Twilight
(Friday - Sunday & Holidays)
$49
$59
$59
$69
$79

Golf & Lunch
(See Tee Time Schedule below)

$59

$69

$79

$89

$99
Additional Services & Policies
| | |
| --- | --- |
| TaylorMade Rental Clubs | $52 Includes a complimentary sleeve of golf balls. |
| Rider Fee | $30 (Power Cart is included in green fee, but there is an additional Rider Fee for non-golfers) |
| Check-in | We ask that you arrive at least 30 minutes before your tee time to allow time to check in and make your way to the first tee. |
| Dress Code | Dress code in effect: no denims, cutoffs or sweatpants of any sort; collared shirts are required. |
| Cancellation Policy | Cancellations or reductions to size of group require 48 hours notice, or will be subject to a $50 cancellation fee per golfer charged to the credit card on file. |
Tee Time Schedule
| | | | | | | | |
| --- | --- | --- | --- | --- | --- | --- | --- |
| | Mar 24¹-31 | Apr 1-30 | May 1-31 | Jun 1-Jul 31 | Aug 1-31 | Sep 1-30 | Oct 1-Close¹ |
| 1st Tee Time | 8:30am | 8:00am | 7:00am | 7:00am | 7:00am | 7:30¹am | 8:30am |
| Golf & Lunch | 8:30 - 9:30am | 8:00 - 9:00am | 7:00 - 8:30am | 7:00 - 8:30am | 7:00 - 8:30am | 7:30¹ - 8:30am | 8:30 - 9:30am |
| Twilight | 1:00pm | 1:30pm | 3:00pm | 3:30pm | 3:00pm | 2:30pm | 1:00pm |
All prices are subject to applicable tax(es).
¹Opening and closing dates and times are subject to change based on weather conditions.
Scheduled aeration: April 25 and September 26, 2017